New Puppies Love Carpet and if you have berber carpet it is easly snagged The Good News is it can be repaired! San Diego Carpet Repair & Cleaning went out to Tierrasanta and repaired customers berber carpet that was damaged by their new puppy and made it look great again! TAKE A LOOK!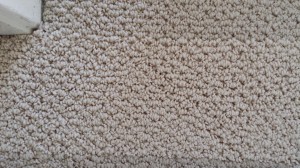 Here are some tips on taking care of berber!
Read our reviews at Customer Lobby.